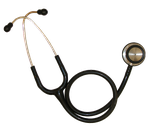 You have correctly recognized the symptoms and want to save your sweater?
We offer different forms of treatment.
Basic treatment should always be a pills for all therapies and, if desired, professional washing & ironing (shape & nodules) to make your parts fit for everyday life again.
However, if correct holes or open areas (holes or elbows) are the problem, we have prepared a guide for you so that you can decide on the appropriate therapy.
Please understand, however, that we cannot do magic: we therefore reserve the right to simply leave parts that we no longer give a chance.
They obviously have a stressful life behind them!
SMALL: You discovered moth holes and that's why the sweater has been in the closet for a long time? The pharmacy helps and takes up to 3 moth holes (or up to 1.5 cm total hole length).
MEDIUM: The moth organized a party and invited all of her friends? Then off to the general practitioner, 5 moth holes or up
A total hole length of 3 cm can be made stationary.
LARGE: Now it's getting more critical, not only were there moths on it, but your elbows or other places are exposed? The CHEFARZT has experience with larger injuries, he easily creates 7 holes up to 5 cm total hole length.
X-LARGE: You actually sentenced your sweater to death?
The PROFESSOR is an expert in his field and also takes on serious injuries. All lacerations up to a total length of 10 cm are treated. You also get a small medicine chest.
XX-LARGE: Your wardrobe spits out chronically sick people?
Book the SANATORIUM and send us your patients all year round (12 in total).
Here you will find an overview of the treatment packages!